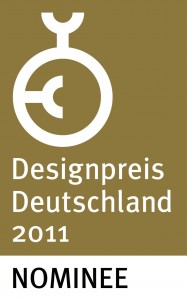 The nomination of Aisha for the Design Prize of the Federal Republic of Germany already dates back a few weeks, but I only lately decided not to participate in the final competition which delayed the announcement of her nomination.
Although I was slightly disappointed that some of the formalities of the competition did not allow me – albeit the nomination – to participate in this year's contest, it still is a recognition of my work that brings a certain satisfaction. I am particularly happy that the steadily mounting interest in multilingual and Arabic typography is reflected in such a prestigious venue.
The announcement of this recognition on my website also gave me an opportunity to make a minor update. The section about my work with the Brill publishing house now contains images and a description of our latest joint venture, Letters of a Sufi Scholar by Samer Akkach, typeset by Thomas Milo and me.